Our company works to achieve all necessary licenses and accreditations required. Please see each category for a copy of our licence/certification.
Cleaning Business Licence
With the Environmental Public Health (EPH) Amendment Bill coming into force on 1 April 2014, all general cleaning businesses in Singapore, even if these services form only part of their overall business, will have to be licensed before 1 September 2014. The new licensing regime will level the playing field by imposing higher standards of employment across the cleaning industry and lead to more professional and reliable services.
– National Environment Agency (NEA)
In compliance with the EPH Amendment Bill, our company has successfully applied for and received a cleaning business licence as of 22nd May 2014.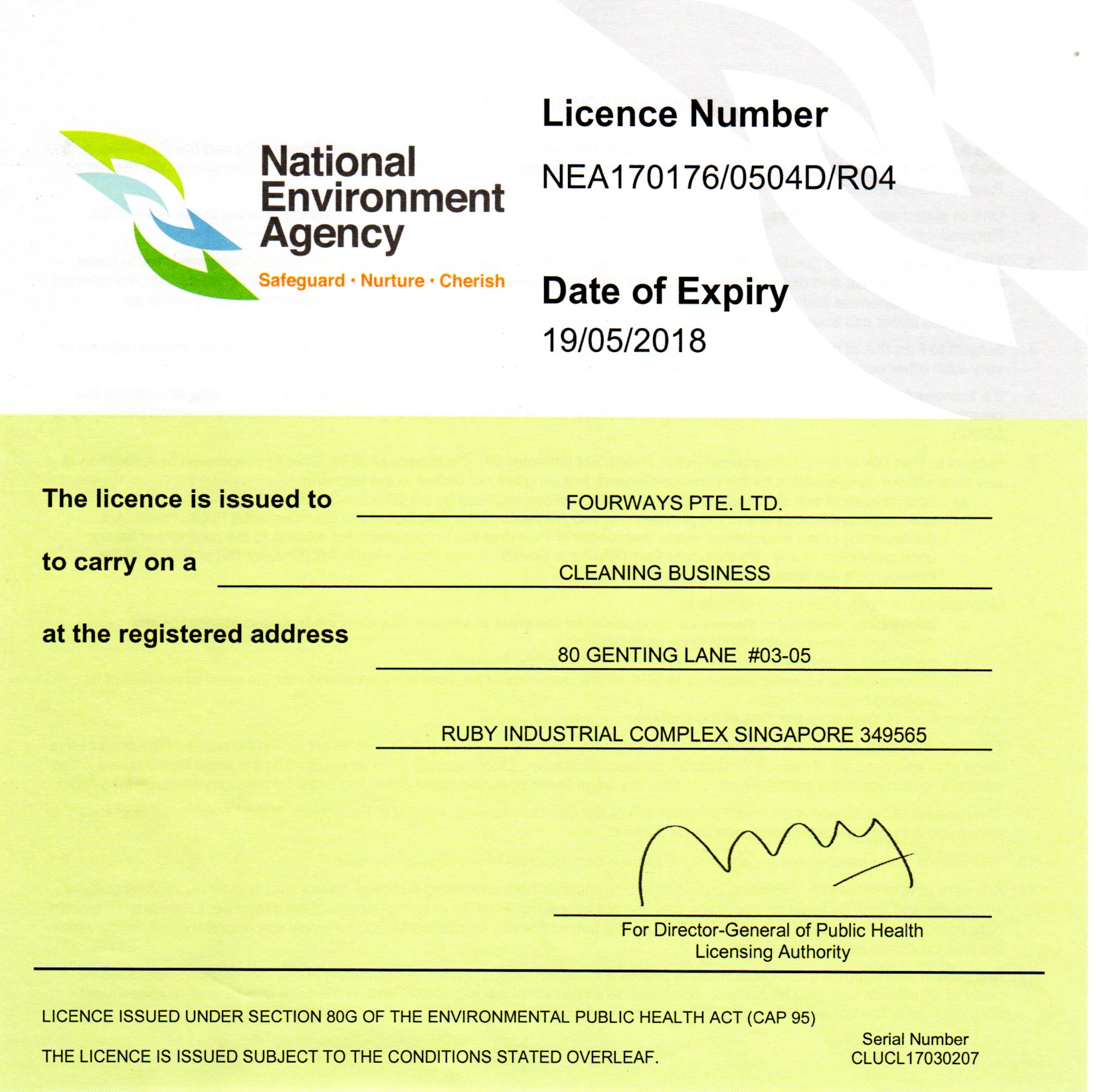 Clean Mark Silver Award
As of 8th April 2014, our company has been awarded Clean Mark Silver. This award recognises companies that deliver high standards of cleaning through the training of workers, use of equipment to improve work processes, and fair employment practices.
In order to achieve the award, our company has appointed a Productivity Manager who has undergone Lean Six Sigma training to identify ways to improve and shorten work processes.
bizSAFE Star
bizSAFE is a five-step programme to assist companies in building up their Workplace Safety & Health (WSH) capabilities in order to achieve quantum improvements in safety and health standards at the workplace. Our company has certified Risk Management (RM) assessors who are qualified to conduct risk assessment for the tasks required to carry out the job at the work site.
Our RM was assessed by a MOM approved WSH auditor and we were awarded bizSAFE Star on 27th January 2016.